Company Insolvency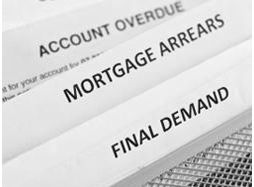 The definition of company insolvency is when a company cannot pay its debts when they fall due. If a company is heading down this path, there are various options that the directors have.
The alarm bells are with be creditors are pursuing the company by way of letter of demand, court process or by statutory demand. The types of action a creditor may take include:
Letter of demand
This is simply a letter that sets out the following:
nature of the debt;
the fact it is overdue;
when must be made by; and
to whom it must be paid.
Court Process
A party will commence proceedings usually in either the Magistrates Court of Victoria or the County Court of Victoria. Which court is chosen will depend upon the amount of the debt. The magistrates Court's hears claims of up to $100,000 and the County Court hears claims above $100,000.
Statutory Demand
A statutory demand is usually used as a debt collection device and if the company does not satisfy or defend (or set aside) a demand the company will be deemed insolvent. The creditor can then take additional steps to wind the company up, which is done by appointing a liquidator.
A Statutory Demand need not be preceded by a letter of demand. If the company owes $2000 or more, the creditor can issue a Statutory Demand for Payment of Debt on the company who owns the money. If the debt is not paid, or there is otherwise a settlement of the matter, typically within 21 days of the date of deemed service of the Statutory demand, the creditor can apply to the Supreme Court of Victoria or the Federal Court of Australia to wind up the company.
The law around Statutory Demands is complex. We act for parties who are both issuing the demands and for clients who have received them.
If you have been served with a Statutory Demand, it is imperative that you seek urgent legal advice. The rules and the timelines are quite specific. They can often be defended successfully, and we are experienced in defending and issuing statutory demands or the party issuing the demand will often need to withdraw it based on technicalities. We have often been able to successfully pressure a party to withdraw the demand against our clients who are alleged to that party money.
Director's Duties
If directors breach their duties and trade whilst insolvent that person can be at risk of civil penalties, criminal charges and compensation proceedings.
Seeking legal advice early can also provide some protection against allegations of breach of directors' duties under safe harbour provisions. If you consider your company to be financial difficulty it is best to face the situation head on rather than taking the "head in the sand approach" there are more options available to you than what you might think.
Experienced insolvency lawyers will be able to advise you and can help navigate the insolvency process or associated legal processes. Liquidators and administrators do NOT act for the directors and ultimately have a duty to recover for the creditors, so it is important that you have the right advice to protect you if you are considering appointing a liquidator. Read more on Directors Duties here. LINK
Early action and the right advice can possibly save your business from liquidation – and the directors from personal bankruptcy – so obtain advice from skilled and experienced accountants and insolvency lawyers so that you are best equipped to weigh your options.
Restructuring
Sometimes a restructure is possible and sometimes the appointment of an administrator, receiver or liquidator is the answer.
This may include redundancies, for a start. Administration can be a way through, which will generally enable a party to exit leases.
Appointing an Administrator
Quite often an administrator will be appointed to companies that may be able to trade out of financial difficulty but need to have their debts partially forgiven or contracts and leases amended or renegotiated.
Placing your company into administration is effectively handing over control to the Administrator and they will attempt to restructure the company to make it profitable. If this cannot be done the Administrator will place the company into liquidation.
Deed of Company Arrangement or "DOCA"
A DOCA can be a final go at preventing liquidation. This is when creditors vote on whether to accept "cents in the dollar", rather than the whole debt.
Liquidation
If the company cannot possibly trade out of its financial dilemma and other avenues are not available the company must be placed into liquidation.
This process is done by the appointment of a liquidator, whether voluntarily by the directors, or forcefully by a court order following an application to the court by a petitioning creditor.
If your company is in financial trouble, this is should not be the first thing you should think of – it should be the last and, as we have noted above, there are other options that may prevent the end of the company.
If a liquidator is appointed, the company assets will be frozen – and sold off so as ot pay the liquidator's fees and to return anything left over to the creditors.
Do I need a lawyer?
The liquidator or administrator does not act for the directors and is independent. They must report their findings to ASIC and if ASIC or the liquidator considers there to be breaches of the law the matter can be referred to ASIC for further investigation.
More commonly, there are director (or other related party) loans from the company and it is usual for the liquidator to pursue these things. They can commence proceedings against the directors. We are experienced in dealing with these types of claims. We do not recommend that you try to deal with these matters without legal advice.
The directors should be careful with all their correspondence with the liquidator other regulatory bodies and ensure that their responses to correspondence are correct and carefully worded.
Legal advice should promptly be obtained if:
you are in financial difficulty and are concerned about insolvency; or
you are in dispute arises with a liquidator or administrator then you should seek legal advice. There is potential for fines and penalties both civil and criminal.
Furthermore, if obtained at the right time legal advice is also considered an ingredient for being able to rely on the safe harbour provisions,  offering directors protection against trading whilst insolvent charges and potential personal legal proceedings in the event that a liquidator is ultimately liquidated.
Common challenges associated with company insolvency
Issues often arise and here are some common problems that occur we can assist with:
Disputes with the liquidator
Production of Documents and Records (that may be overreaching the scope of the liquidation)
Dispute with ASIC
Allegations of Phoenixing
Removing a Liquidator
Examinations
Allegations of Breach of Directors Duties
Proof of debt Issues
Our insolvency lawyers are well-experienced and we also take a commercial approach to how we practice law. Our practitioners have the ability to negotiate difficult and complex insolvency related matters.
See our main insolvency page for all of the areas in which we provide advice and also for answers to various frequently asked questions.
FAQ's
What are the "Safe Harbour provisions" for directors of companies that may be insolvent?
The aim of the safe harbour provisions is to increase the options directors have to trade the insolvent company out of financial difficulties with incurring personal liability for debts for that time.
The laws are designed to try and deliver better outcomes for the company than what putting the company directly into administration or liquidation can.
"directors will only be liable for debts incurred while the company was insolvent where it can be shown that they were not developing or taking a course of action that at the time was reasonably likely to lead to a better outcome for the company than proceeding to immediate administration or liquidation."
This allows directors other options rather than appointing an administrator or liquidator such as engaging other turnaround or restructuring professionals (such as lawyers and accountants) or allows time for angel investors and such providers to assist the company's financial turnaround.
This provision has many criteria and time frames apply, some of the steps that a director must take are:
keep themselves informed of their company's financial position;
prevent misconduct by officers and employees of the company;
Ensure the company has maintained appropriate financial records;
obtained appropriate advice from an appropriately qualified adviser; and
been taking appropriate steps to develop or implement a plan to restructure the company to improve its financial position.
Safe Harbour is not a guaranteed protection and it can be deemed not to have existed if the company is later put into administration or liquidation and the director does not provide the administrator or liquidator information that they have requested. They must also continue with providing employees their benefits.
If you are considering whether the turnaround or safe harbour applies to you and will provide adequate protection contact our company insolvency lawyers to discuss your matter.
You must ensure that you are compliant with the provisions and have sought the proper advice in order to avoid personal liability so obtaining legal advice will ensure that you are properly protected.
If you need legal advice, PCL Lawyers in Melbourne can advise you in relation to your legal rights and obligations as a company director and that of any guarantors. We will provide sound, down to earth legal advice for your company's options.
Contact us today on 1300 907 335 or otherwise please compete the enquiry form and we will call you promptly.