What obligations do Directors have?
Directors duties include the following:
Officers of a corporation, including directors have a legal obligation to exercise their powers and carry out all of their duties in good faith in the in the best interests of the corporation; and for a proper purpose. (Section 181 of the Corporations Law).
Broadly speaking a director must exercise:
Good faith
This is as it sounds. A director must consider the interests of the company first and not to do something that would provide a personal advantage before that duty?
Properly use the director's position
A director owes a duty to the company first in respect of company matters. Doing something there is material personal interest may be a breach of that duty.
Properly use information
Pursuant to S.183 of the Corporations Law, a director must not to not improperly information they gain in the course of their director duties to secure an advantage for themselves or someone else, or to the detriment to the company (s 183).
Exercise care and diligence
This discharging of this duty is assessed via the reasonable person test, which is embodied both in common law and Section 181 of the Corporations Law. This is particularly relevant in relation to the financial hygiene of the company. There is significantly more understanding – and therefore more emphasis – post the GFC of the impact of not being rigorous in carrying out this duty.
What do I do if my business is in financial trouble?
If your business is experiencing financial difficulties and you consider you may be trading whilst insolvent it is important to act quickly.
Time can be on your side if you act early and engage professionals under the safe harbour provisions of the Corporations Act 2001.
If you think you might need to appoint an external administrator or a liquidator you should obtain legal advice as the liquidator is independent and does not act for you.
We can assist you in corresponding with your administrator or liquidator if contentious issues arise or you require assistance. It is prudent not to be casual with corresponding with a liquidator.
We can also provide advice in relation to a host of issues that arise during the insolvency process including:
Breach of Directors Duties
Disputes with Liquidators
Investigations with ASIC, ATO & Other Government Agencies
Alleged Phoenixing Activities
Issues surrounding the Production of Documents and Records
What are the "safe harbour" protections for directors?
Safe harbour provisions were added to the Corporations Act in 2017 to allow directors other options rather than liquidation or administration if a company is experiencing financial difficulties. This allows the directors time to consider turnaround options and restructuring without the threat of the directors being personally liable for debts incurred during this turnaround time. The company can continue to trade under financial distress providing that the directors are developing or pursuing a course of action that is more likely to lead to a better outcome for the company.
There are conditions that apply to having safe harbour and an insolvency lawyer who is well versed and experienced will be able to advise you in what options you have as a director and how to be eligible for safe harbour. Seeking proper legal advice will also be a part of obtaining safe harbour for you as a director.
Read more on Safe Harbour Provisions here.
If you have been accused of trading whilst insolvent or breaching your duties as a director we can assist and provide advice and represent you.
If a dispute arises between you and the liquidator, it is important that you obtain advice concerning your duties as a director. If these duties are not complied as there are consequences for not having or not performing your duties.
If you need legal advice, please fill out the enquiry form on this page or
call us on 1300 907 335.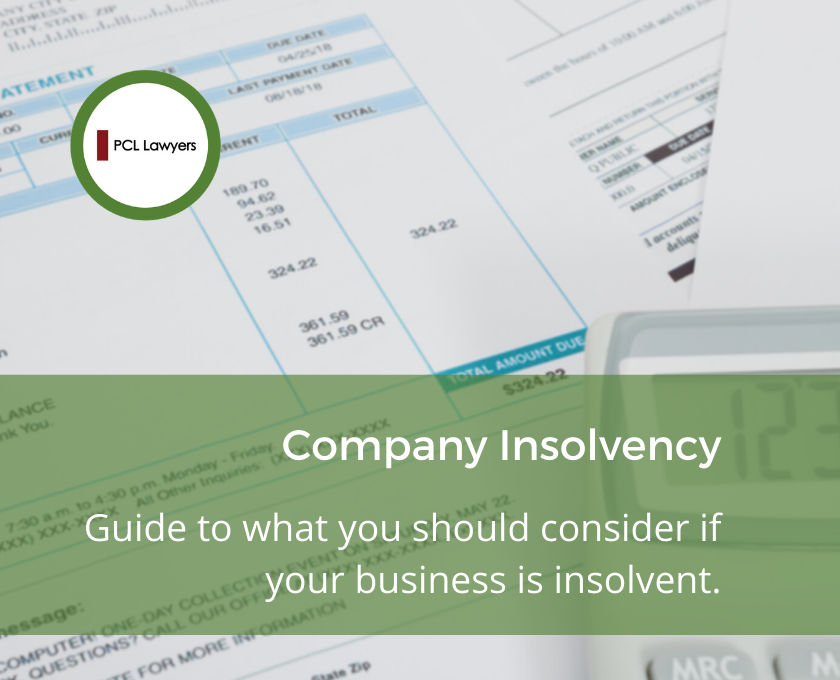 Guide to what you should consider if your business is insolvent.
What is insolvency? The definition of insolvency is that a business cannot pay its debts when they fall due. As...