Franchise Disputes and Litigation
Disputes occasionally occur between a Franchisor and Franchisee. We see our first duty to our client as seeking to understand the full extent of the issue. We will provide you with sound legal advice in relation to your circumstances and discuss options with you.
Mediation is typically the first part of call. We are well experienced in the mediation process. We can assist you in reaching a workable solution, where possible.
We can:
Assist you by providing your initial advice in relation to your circumstances.
Articulate your position to the other party to assist in the resolution of the dispute.
Represent you at mediation, as necessary.
If mediation does not resolve your dispute, represent your case with vigour in litigation.
Deal with urgent applications, such as injunction, if immediate action is required.
Commonly Asked Questions
How do franchise disputes arise?
Franchise disputes arise for a range of reasons. Sometimes parties have disputes over legal issues. Sometimes the franchise experience has not been all that one party had hoped and they become "disenfranchised".
The reality is that in business, sometimes disputes arise because of deliberate action. On other occasions, franchise disputes arise due to circumstances outside a party's control.
I have been served with a Dispute Notice. What does this mean?
A Dispute Notice sets out a party's grievance or grievances towards the other in relation to the franchise relationship.
The Dispute Notice will also set out what action the aggrieved party is requested to take to resolve the matter or matters.
If the dispute is not resolved the parties will likely need to attend mediation.
If you are served with a Dispute Notice, or are contemplating serving one, you should seek legal advice immediately. These are legal documents that can ultimately significantly affect the franchise relationship. The way the Dispute Notice is drafted and the way it is responded to can have significant ramifications.
What is mediation?
Mediation is when two parties come to together formally to try to resolve a dispute.
There will be a mediator. The mediator does not rule on the issues in dispute. Rather, the mediator's function is to be an impartial person who seeks to help the parties clarify the issues and hopefully help the parties arrive as a resolution that they can both live with.
Mediation will last between a few hours and a full day, depending upon the nature and – complexity of the issues and the willingness of one or both parties to be prepared to negotiate.
Mediation is held usually in a neutral location, in the city where the franchise is located.
What happens if Mediation does not settle the Dispute?
If mediation is unsuccessful, the legal process may be inevitable if a party wants to enforce it position. Legal advice will be provided as to your prospects of success.
Do I really need a Lawyer?
Lawyers who are experienced in the complexities of the Franchise Code of Conduct, franchise law generally and dispute resolution can be extremely helpful in:
providing advice in relation to a party's rights or obligations with respect to the franchise agreement and the Franchise Code of Conduct
properly setting out a party's legal position to the other party, which gives the other party the opportunity to reflect upon the law where it is alleged to have behaved improperly and what remedy there needs to be to resolve the situation.
Throughout a matter – and even if litigation ensues – we will continue to encourage level-headed negotiation as part of any strategy. Lawyers can be very helpful in articulating a party's point of view and otherwise looking and otherwise helping to push the other party towards and sensible and satisfactory resolution.
Why PCL Lawyers?
Franchise law is complex and its own special rules and regulations, in addition to the other legal doctrines with which franchise law interacts. As experienced franchise dispute lawyers, we understand the franchise code of conduct and related legislation
We act for both franchisors and franchisees.
We are also seasoned litigators and dispute resolution experts. Where necessary, we have the skill and firepower to prosecute your case to conclusion.
From the start, we will provide you with concise legal advice, while seeking to understand your commercial objectives. Substantial action is sometimes required from the beginning. Sometimes it is not and a softer is initially the better and more productive approach. We listen carefully to our clients for this reason, roll up our sleeves and work through real world solutions with you.
To contact us please fill out the form on this page and we will be back to you promptly or otherwise simply call us on 1300 907 335 for a confidential discussion.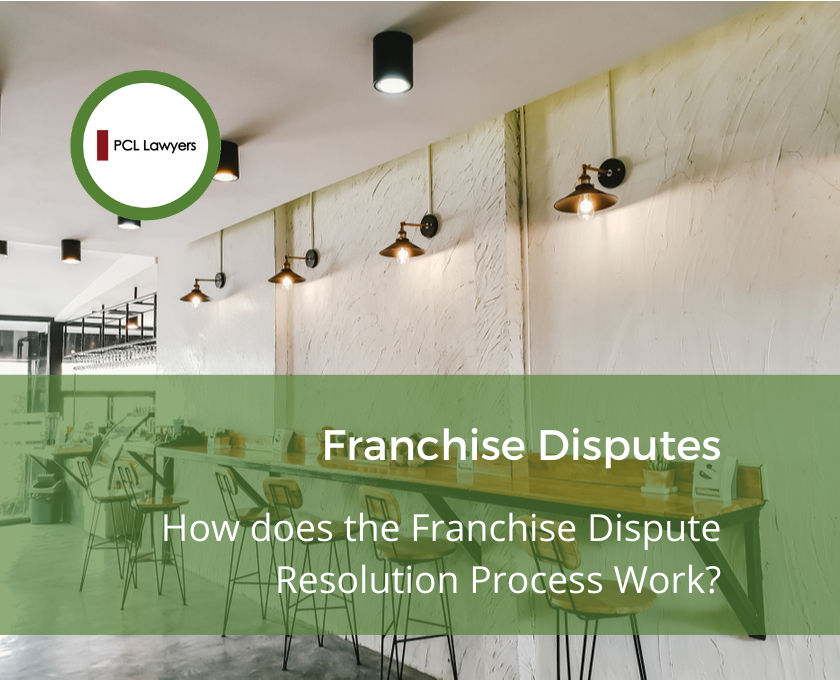 How does the Franchise Dispute Resolution Process Work?
How does the Franchise Dispute Resolution Process Work? Disputes in franchising are not uncommon, but what is the best way...
Have you been misled by your Franchisor?
You were promised blooming profits – but has your franchisor led you down the garden path? Everything may...